UPDATE: 2 pcs of works sold, – a unique, mixed poster and an abstract, minimalistic canvas.
I am currently exhibiting a curated selection of works at MR PIZZA/ Pizzagalleriet during June July 2018.
My artworks will be presented:
June 3rd till July 7th 2018
Monday-Friday: 11.00-22.00 hrs
Saturday-Sunday: 12.00-22.00 hrs
– so drop by for a slice of art and pizza.
PRESS: You can find the press release here.
As a promotion, I was also featured in the local newspaper, and it actually drew in some crowd #printisnotdead and both illustrative works, paintings on laminated wooden boards, canvases or mixed media.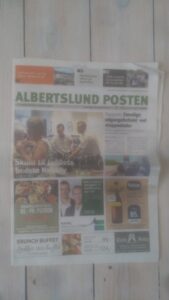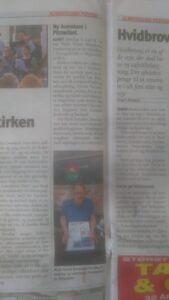 A lot of interesting artists are scheduled for the coming exhibition, so follow the development of the gallery on facebook.
– And whooa… Since its unique, original works, presently two of the works have been sold, so take a visit to the exhibition and grab a bite of pizza and an original artwork
– HUGE savings on the pricing during the duration of the exhibition.

PRESENTATION:
The catalogue can be downloaded here, and here you can find the prices