Unique, original art gifts
Having a style like mine may not the most commercial and accessible compared to characters, landscape or motifs, that people can relate to upfront. Nevertheless, I have sold many works, done a few commissions and even company gifts or fan-gear. Heres a few examples of how I have been done jobs and even more happier clients.
Thank you for all, and I am indeed grateful
I was asked by my manager at my work ALSO to make a unique poster/painting for the new domicile of Lenovo Denmark. Instead of the "typical" 6 bottles of red wine, chocolate or similar, this proved to be a good idea.
The picture on the right shows the actual, very prominent placement of the artwork, a room where a lot people are passing by and perhaps gets inspired by it… The canteen!
I took references from the YOGA product and its multiple folding modes. Naturally using the colour scheme and the very significant capital L as a marker. The picture on the right shows a few other renditions of the same concept.
I was approached by a friend of mine, who is a huge football/soccer fan, especially the LIVERPOOL FC, so he ordered a unique, canvas using my "styles" and approach as a "goodbye present" for his now, former colleague.
The limitations I chose to use, was the LIVERBIRD, FIVE STARS and the theme song "YNWA", which is not connected to any hip-hop related at all, but the term: YOU´ll NEVER WALK ALONE
And this is the final result of the painting hanging at the wall in the clients home. Always enjoy seeing the work situated in a happy home. Loves seeing those smiling faces of the people, when they receive unique artwork.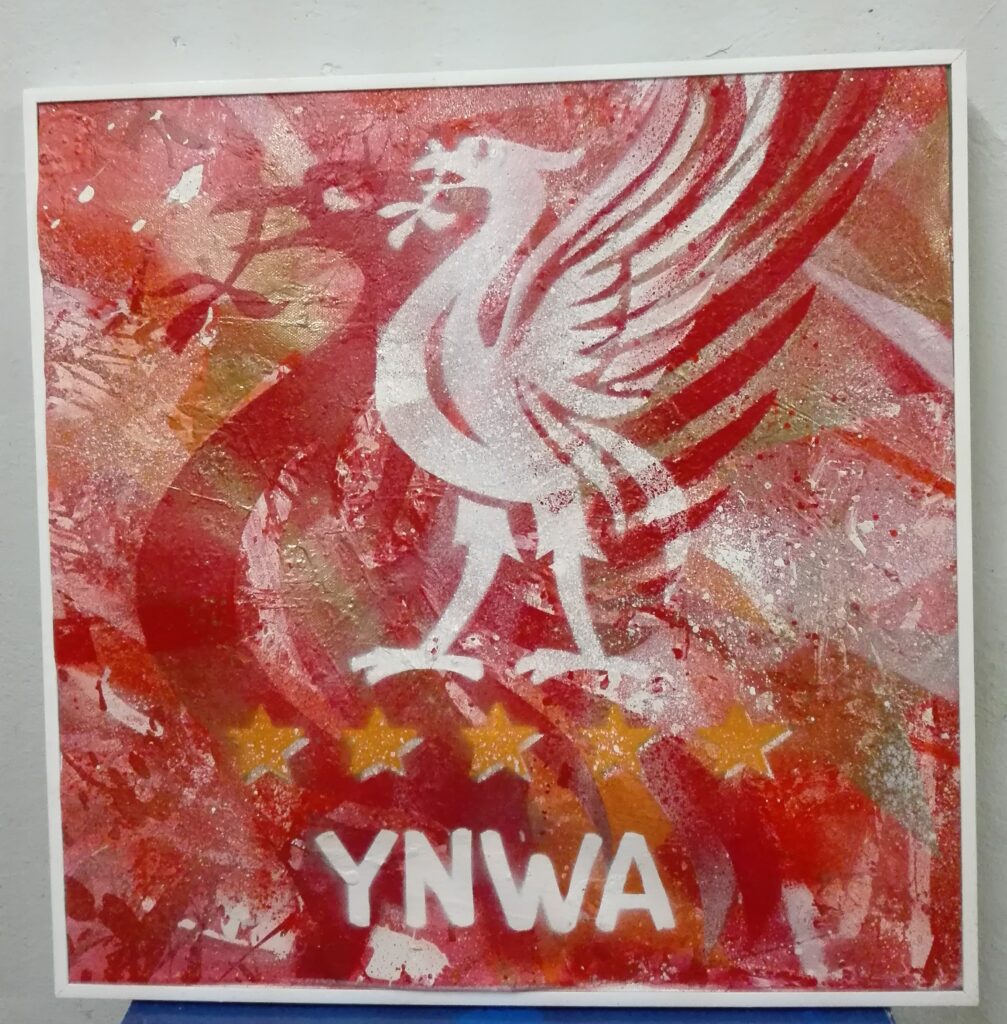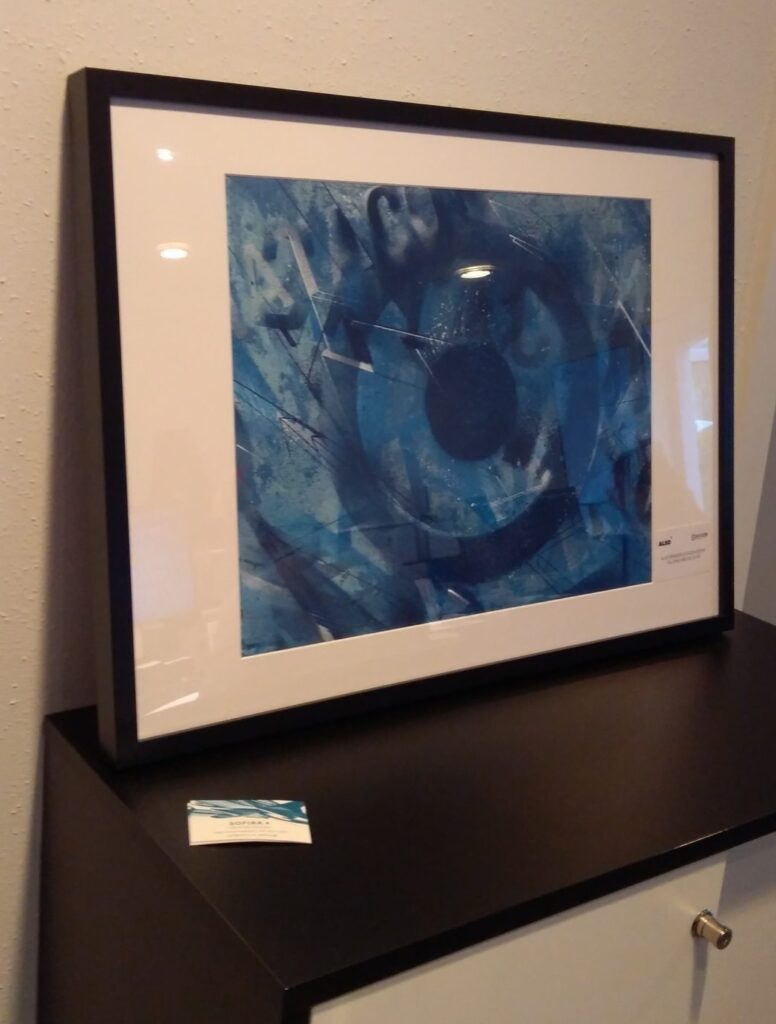 It was well-known at my workplace, that I do unique, original mixed media posters/canvas work.
For the Jubilee of Datacon, I was asked to produce work, consisting of the logo, typography and their brand colours.
I have often seen other artists sharing their work and the processes, so these pictures give you an insight into the stencil work, selecting the colours, background work, textures and finally the end result
If you can imagine a similar work for your company, or celebration or perhaps your favourite cartoon for the children's room, please don't hesitate to contact me and let's have a dialogue of what you would like.
– Talk to you soon.
Having ideas for a unique, original gift?
Do you have similar ideas or similar concepts, that you would like to have interpreted or painted by me?
– Then shoot me a mail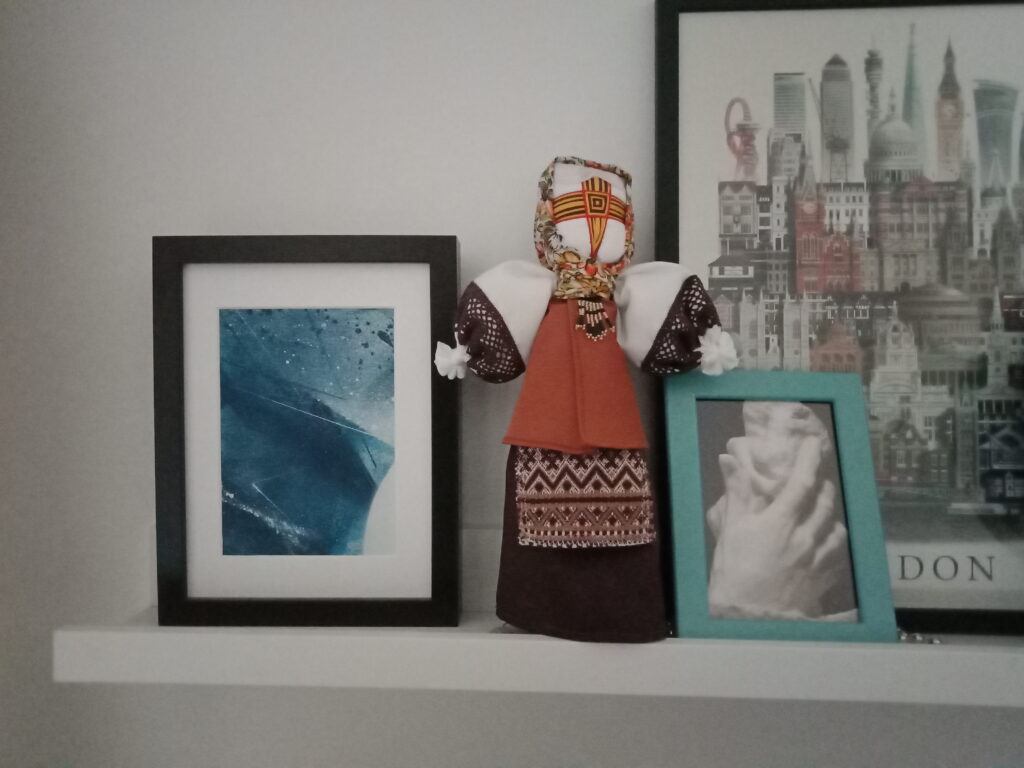 …And besides the finalised works, I had some left over pieces of the artwork, which actually can be used a smaller decorative works, suitable for home decorations;-) #recycling #upcycling