Letterspaces
COMPOSITIONS, LETTERSPACES/LETTER ESCAPES.
I have done a few international #spraycations, trips abroad where I have been participated in art festivals, or by own curiosity and desire, had the opportunities to decorate walls in places such as Vietnam, Germany, The Netherlands, United Kingdom, New Zealand and Russia.

Al Tid/Vietnam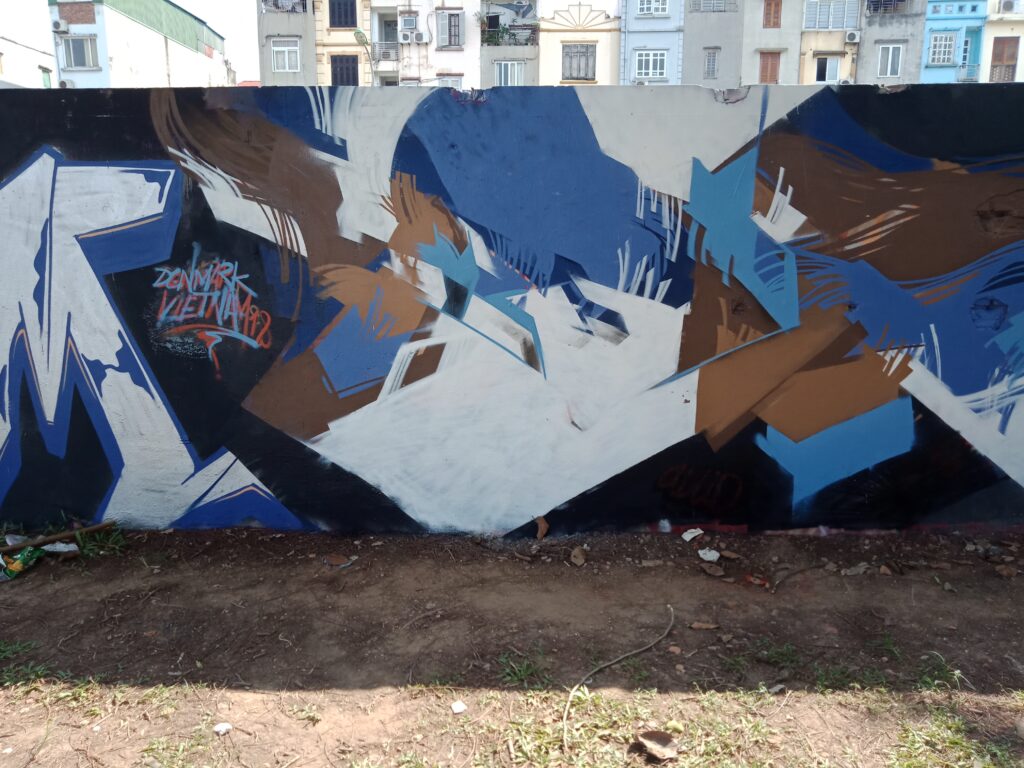 I have recently visited Vietnam, and pulled out 3 walls. One of them is labelled: "Al Tid", where I picked the colours from the interior of the mountains, the jagged and shimmering surfaces of the towering walls inside the caves. The silent dampened drops of Eternity and Darkness. The painting is probably still in Hanoi at the Hall of Fame.