Werkstatt 167 - History renewed
Werkstatt167 is an urban hangout and creative space with focus on street food, situated in an abandoned old shipyard.
6 different artists was invited to express their take on how the urban space could be inspirational, decorative for the 200+ seatings in the restaurant, which was formerly a shipyard for the internationally known company Burmeister and Wain (B&W)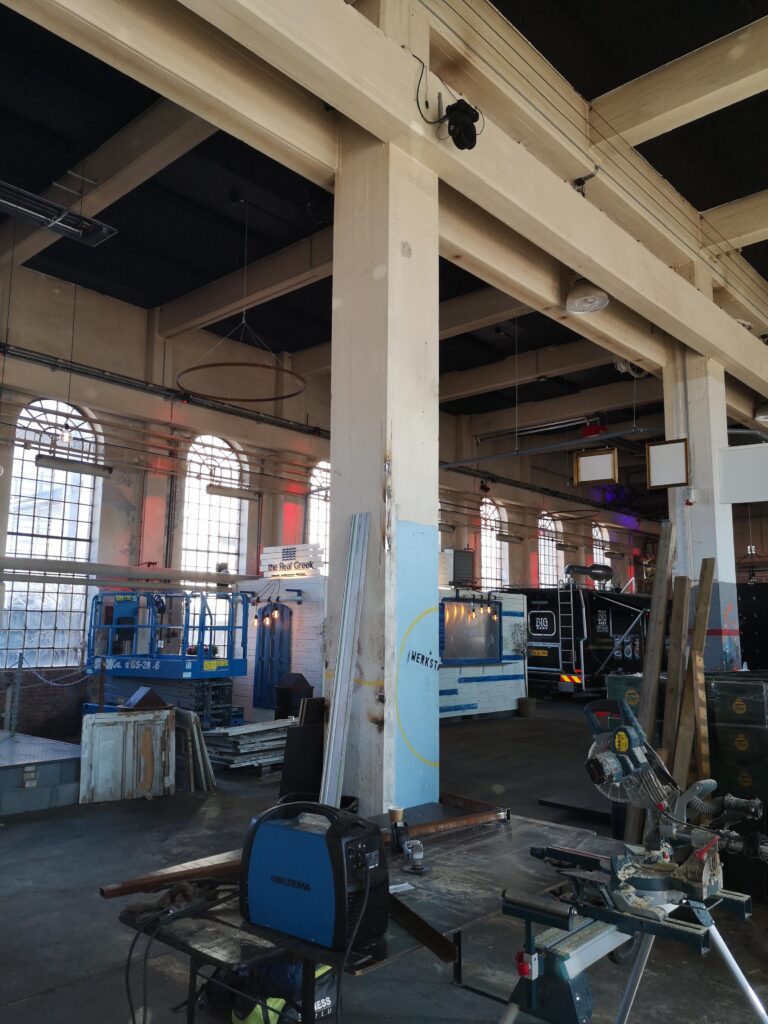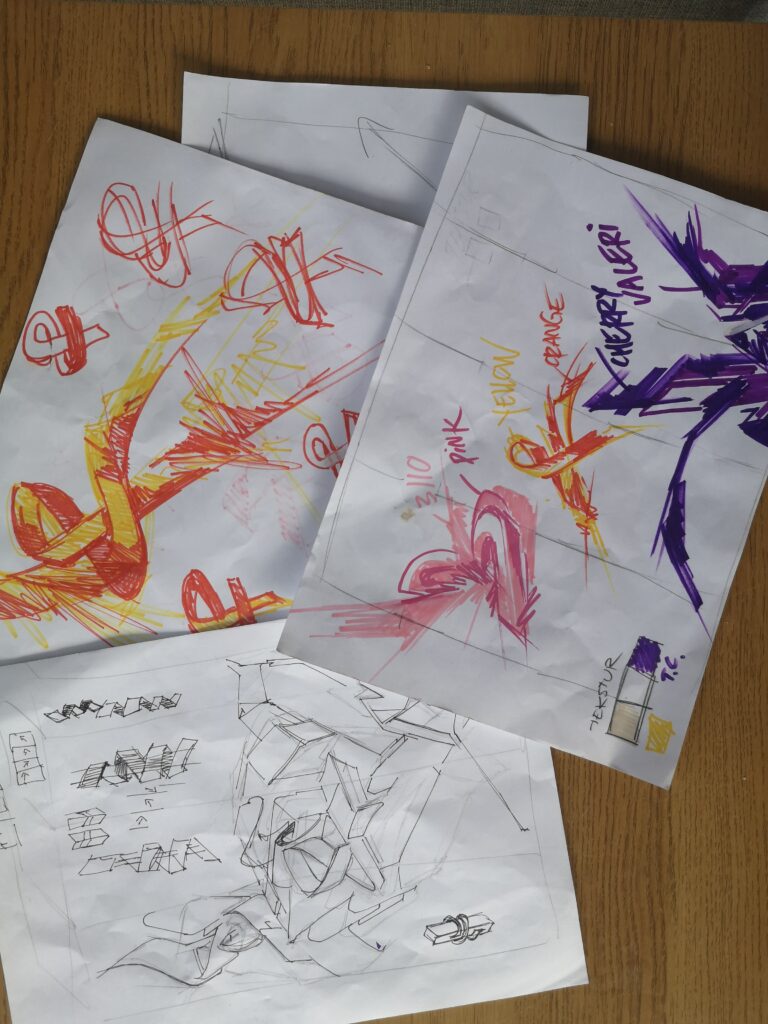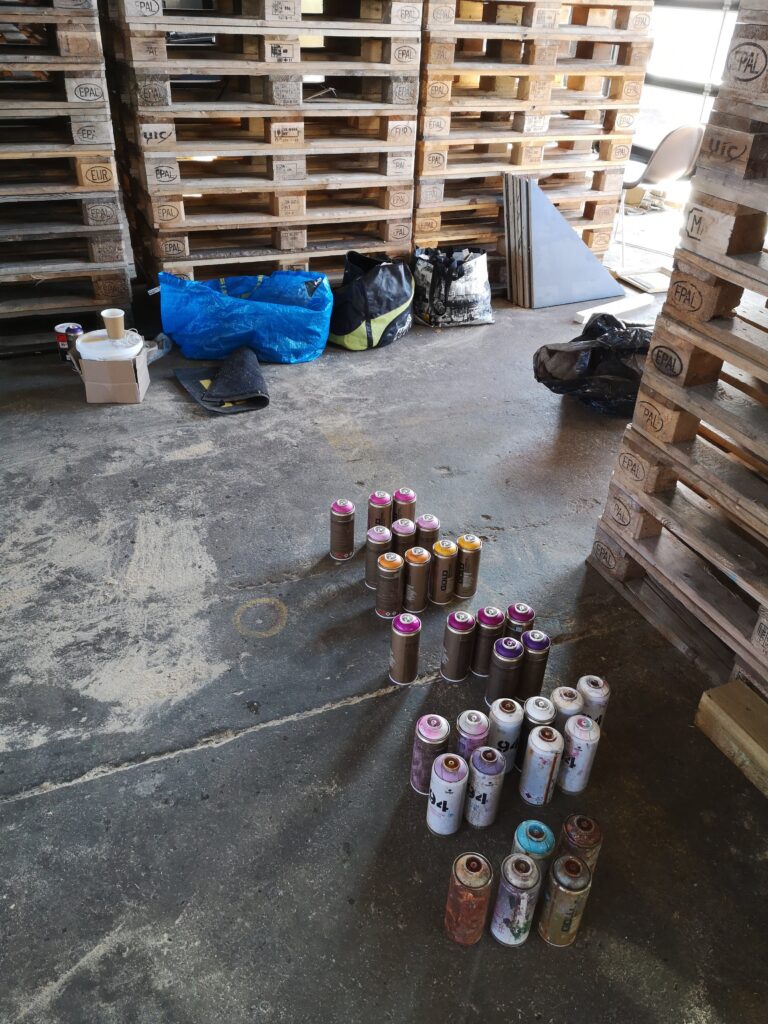 I used the letters of B&W, circling around the pillar in height of 6 meters, 50 cm wide on each side.

The process of painting was done building the letters, the shapes, the, diagonal lines continuing around the corners, making the totality of the piece one consistent experience, when viewed from different angles.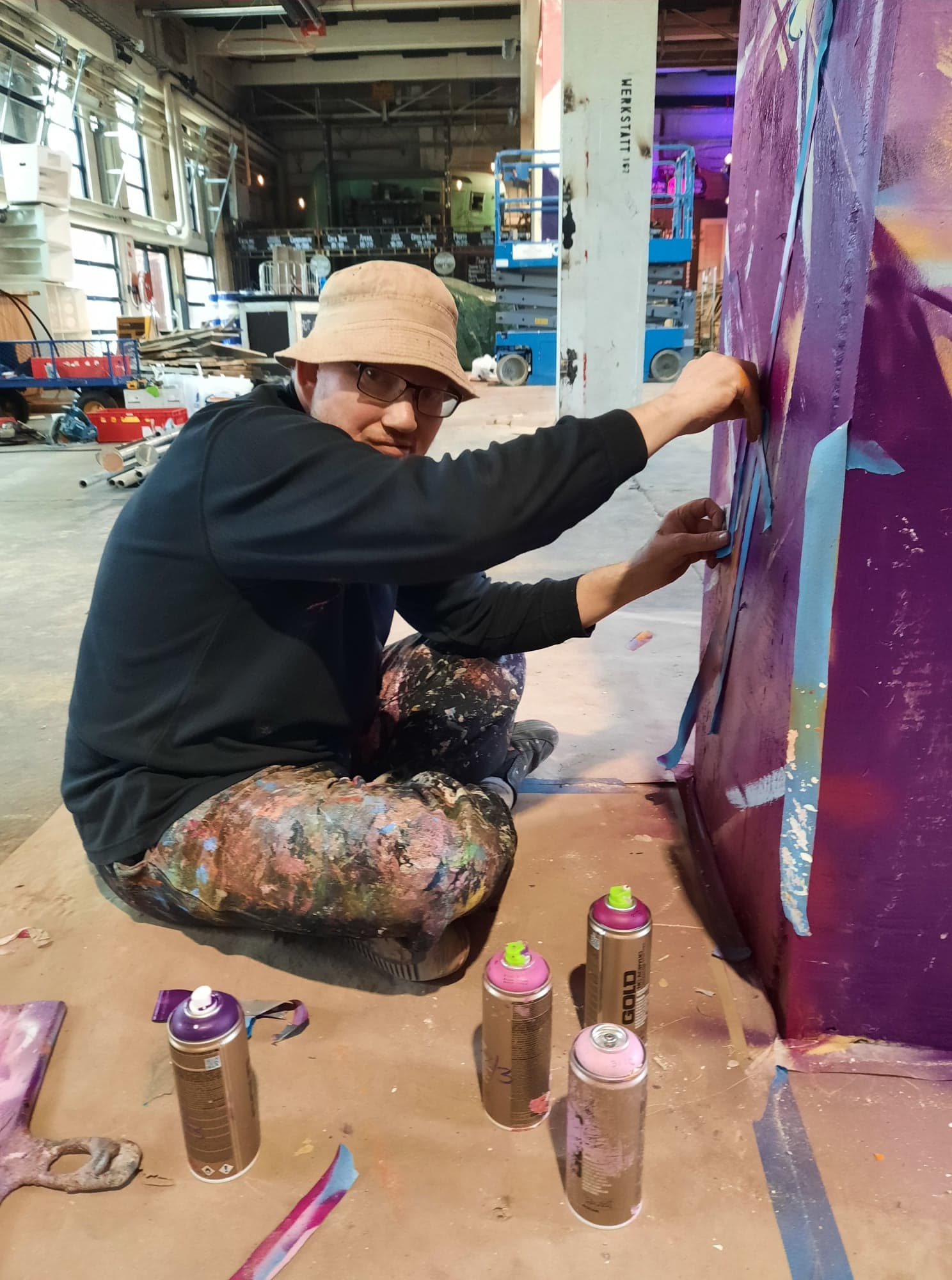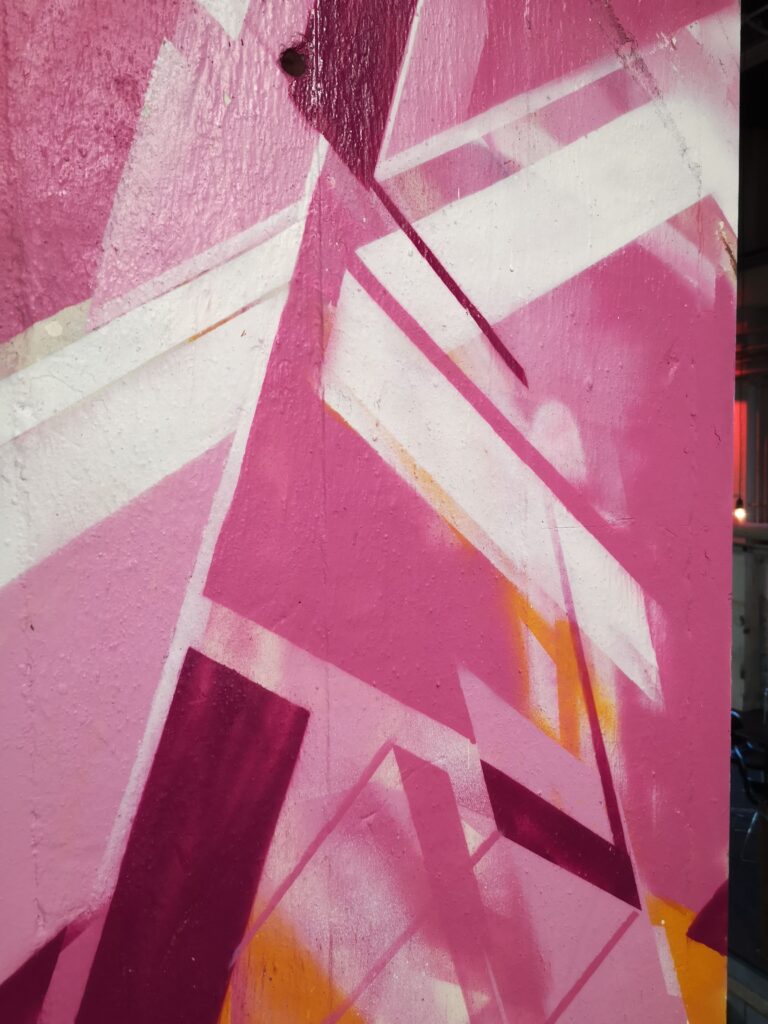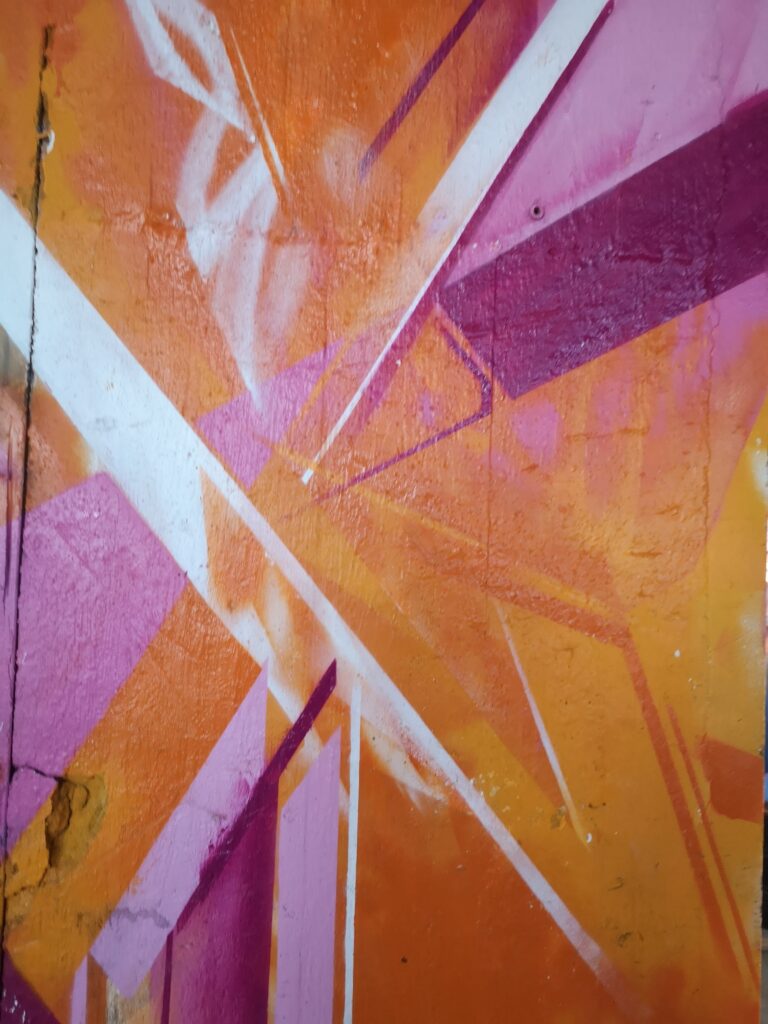 Using a combination of spray paint, brushes, coverpaint meant that I could apply my letterscapes upon larger surfaces. Painting on lifts, as well as application of my style in vertical spaces was first time for me.
The feedback already received was that the audience looks very forward to immersing oneself, get lost in the lines and letters, while being present.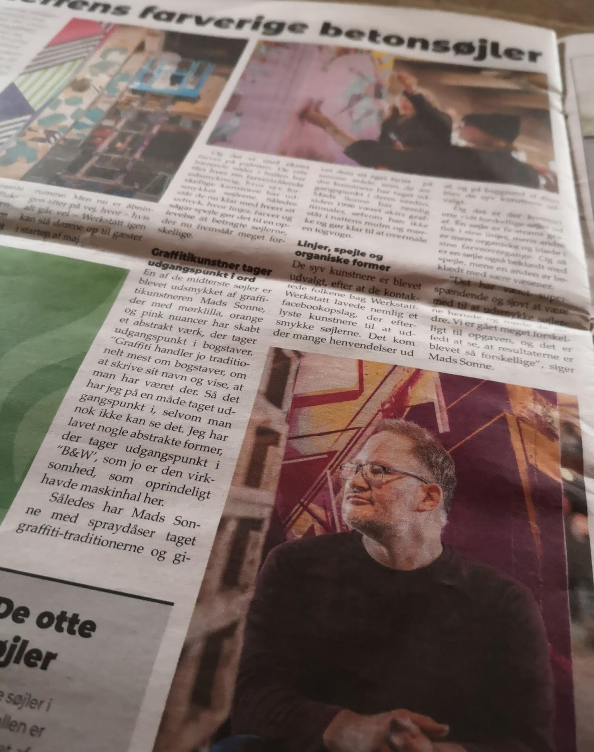 A local newspaper HAVNEFRONTEN (12/04-2021) also covered the artistic renewal created at Werkstatt167, so it became a full page featuring me and the other artists.
– Find the article here LINK
Artwork, that invites you in...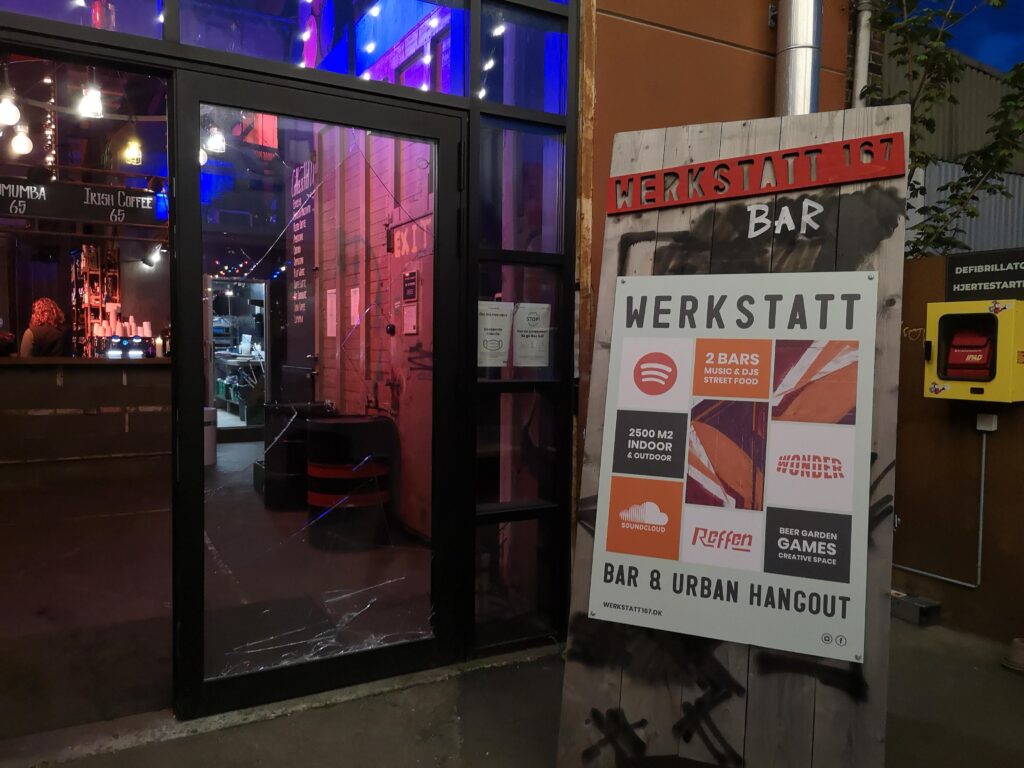 On the opening night, where the audience was invited in be immersed in the artwork produced, my contribution was used a image and attraction "of what to expect"- Thank you so much and I am grateful that my #letterscapes got more attention.
When you want to experience the 5 meters high pillar with artwork twirled around in 4 dimensions – then pay WERKSTATT167 a visit